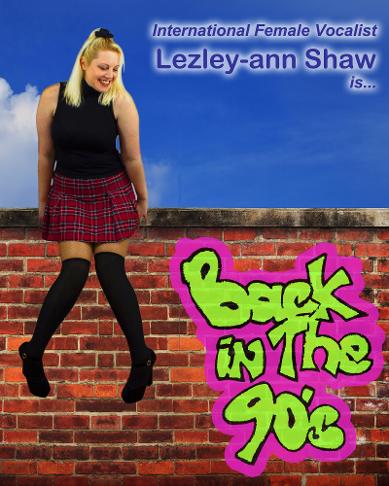 Click arrows to listen to audio tracks
Sunshine On A Rainy Day.mp3
Aint No Love Aint No Use.mp3
We've had the come-back of the 60's, 70's and 80's, now it's time for the most excellent return of the 1990's!

With songs from the likes of Shanice, Ace Of Base, M People, Robin S, Shania Twain and Betty Boo, even KLF & The Shamen, this show's got it all!

This journey back in time comes absolutely packed with classics and is performed by the ever professional Lezley-ann Shaw who can't wait to perform the songs from her favourite era for you, so get ready to dance and ask the ultimate question of the 90's...
What's she gonna look like with a chimney on her?